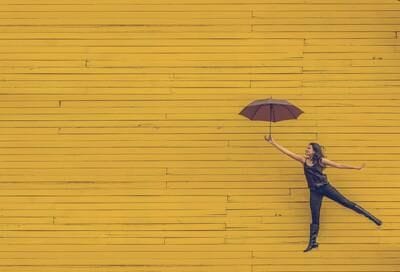 Beautiful, relaxing store. Excellent customer service. Great product.
- Devorah Fried

I just bought two King Pillows from Sunshine Mattress and couldn't be happier with them! My wife got the wool pillow and I got the shredded latex pillow. We both have had a greats night sleep since using them! Would recomend checking out the website and if you want to try the products out they have an amazing showroom in Toronto.
- Chris Downey

O.M.G. This pillow is... HEAVEN
- Krystin

I purchased 2 sets of sheets from Sunshine and I absolutely love them. They are airy and breathable and the material is very smooth on my skin. I cant wait to purchase their mattress next! Thank you for the great service! Highly recommend.
- Alexandria Williams

I am absolutely loving my new Sunshine mattress! I'm 7 months pregnant and I love that I can adjust the firmness of my bed! I have it to be more firm now that I'm heavier and need the extra support, and will add a soft topper layer after my pregnancy. Love this suggestion by Laura and how easy it is to adjust! Also, the latex pillows are a MUST HAVE! Thank you Sunshine Mattress Co for helping me sleep better through my pregnancy :)
- Karinn Nersesian

I purchased a Wool topper for my existing firm mattress and wow what a difference! This was just a temporary solution recommended by Laura until we are ready to replace it but i can already tell this place knows what they're talking about! Can't wait to return to the store for more organic stuff! We are So Happy we found a mattress store that really cares.
- Christina agaliotis

Yesterday I visited Sunshine Mattress showroom and my experience was comfortable and enlightening. I had the pleasure of meeting Laura and I was extremely impressed by her knowledge of the products. She took her time to go through all the details of my customized options and she provided me with other solutions that might meet my needs. I've always thought about switching to an Organic Mattresses and now after my visit, I can't wait to purchase and I'm looking forward to visiting Sunshine Mattress again!
- Tina P

I purchased 3 wool duvets for my kids, and they are the best we have ever bought. My children would sweat at night with their other duvets until we came across these. They are very light and breathable and still keep them warm. I highly recommend them!
- Dina Lucente

I must say my family absolutely lives for these products. My son has used everything from the shredded latex pillow to now in his crib. He sleeps all through the night for 10-12hrs since he was 3months.
- Daniela D

Sunshine Mattress Co has changed my family's sleep routine! We all love jumping into bed now, thanks to the amazing products we recently purchased! The wool duvet is an absolute game changer; keeps us so comfortable all night! The expertise we received from Laura made it extremely easy to chose the right pillow for each of us. The customizable pillows are a dream, and have made an incredible difference for me and my daughter (toddler)! Definitely a 5 star experience!
- Luisa Carfora

I personally have the wool topper myself and i cannot live without my shredded latex pillows and duvet!! So much so, i have a travel one :) ... highly recommend using sunshine products for everyone in the house especially children so they start sleeping clean!!
- Francine