Sunshine 8" Mattress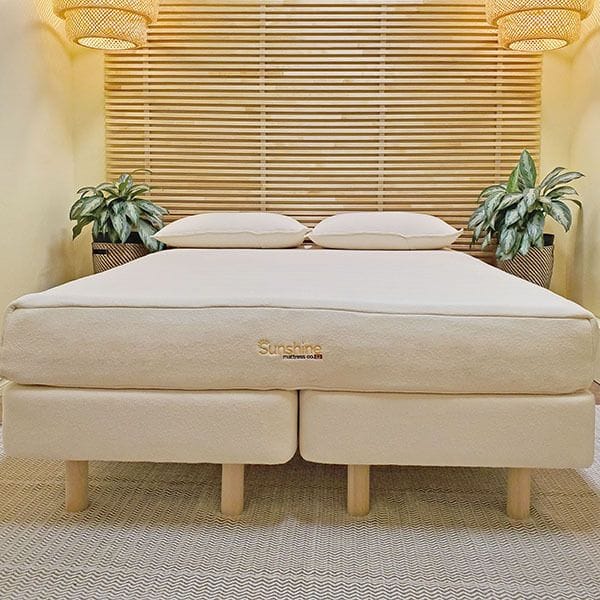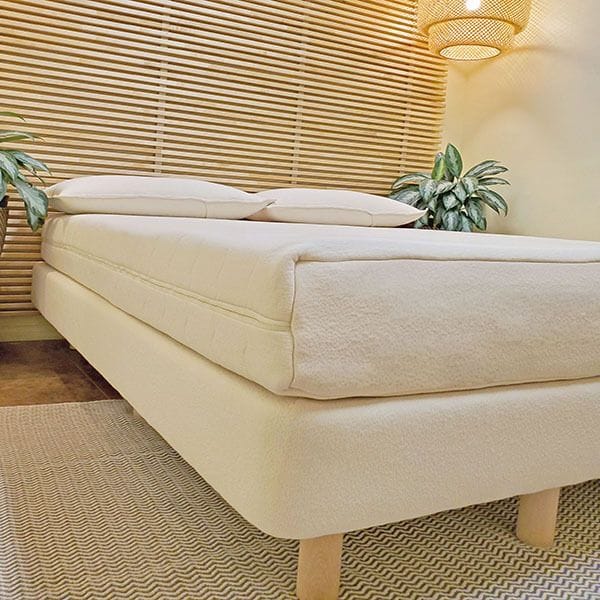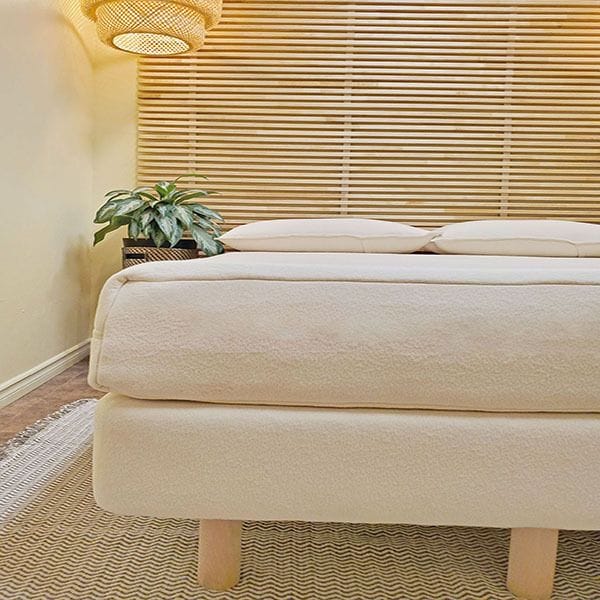 Description
The Sunshine 8" Mattress is best suited for back and stomach sleepers, or side sleepers with a lower hip/shoulder to waist ratio.
Internal layering design provides different firmness options to each sleeper.
Dual comfort is included with every Queen and King mattress, giving each partner the preferred choice in support.
*Twin, Twin XL & Double size does not include a split design
Specifications
100% GOLS Latex cores will mould to your body and support you for longer then anything else in the market.
Combined with luxurious GOTS Organic Wool and GOTS Organic Cotton, this toxin free mattress does not mean any sacrifice in comfort.
Whether you choose Firm, Medium or Soft support levels to perfectly compliment your body type, every Sunshine Mattress is topped with 2" of Soft Latex for unparalleled pressure point relief.
Internal Layering Design
Internal Layering allows you the flexibility to change the firmness & support of your mattress as your needs change. Built into the mattress are varying numbers of layers that can be re-arranged or replaced guaranteeing you the mattress you need no matter how your body and sleep habits change. Our Dual-Comfort design also means one partner can adjust their side, without modifying the other partner's side.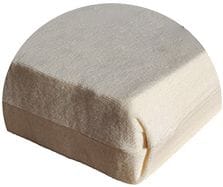 Recommendations
Firm

Recommended for back and stomach sleepers, the Firm Sunshine Mattress will provide a strong support. This mattress is suitable for a slim to heavy build.

Medium

Recommended for all sleeping types, the Medium Sunshine Mattress will provide a balance of support and comfort. This mattress is suitable for a slim to medium build.

Soft

Recommended for side and combo sleepers, the Soft Sunshine Mattress is both soft and supportive. This mattress is suitable for a slim to medium build.
Materials



100% GOLS Organic Latex

Naturally hypoallergenic, toxic VOC free, durable and flexible, making it the best choice for your family.




100% GOTS Organic Wool

Naturally flame resistant, hypoallergenic & moisture wicking. Organic Wool will promote a cool, comfortable sleep.




100% GOTS Organic Cotton

Breathable, non-GMO, long staple cotton with just the right amount of give, ensured pressure point relief.
Assembly
Every Sunshine Mattress is shipped in individual layers for easier handling. The layers are rolled, vacuum sealed and boxed with clear labelling on both the inside and the outside of the boxes. Sunshine Mattress Co. will provide assembly instructions and well as phone support should you require more assistance. All Junior and Baby Sunshine Mattresses are shipped in 1 box and do not require assembly.

Twin: 39" x 75" | Twin XL: 39" x 80" | Double: 54" x 75"

Queen: 60" x 80" | King: 76" x 80"

Product Assembly

Shipping
The Purchase
20 Year Limited Warranty

With every mattress purchase, Sunshine Mattress Co. provides a 20 Year Limited Warranty. This includes defects to all components in the mattress, promising the highest in quality materials.

READ OUR FULL WARRANTY

90 Day Guarantee

Whether the mattress needs to be internally tweaked, or the layer needs to be changed, Sunshine Mattress Co. is dedicated in making your mattress the perfect fit.

Learn More

Reviews
5.0

Seriously might be the best investment I've ever made! I also feel really good about purchasing my mattress from Sunshine Mattress Co. Not only did I purchase it locally and conveniently, but I also feel good knowing I am supporting small businesses, especially during this crazy time! Laura is extremely knowledgeable and a pleasure to interact with. Most importantly, it's almost all Canadian made, it's toxic free, no metals/coils, adaptable to support changes to your body over the years and it's so so SO co

5.0

This is THE BEST bed I have ever owned. Honestly the best sleep of my life. I feel so happy knowing that this purchase (really it's an investment in your health) is going to last me for years to come! Great service from the sales person to the delivery. Would definitely recommend

5.0

I did a virtual shop at Sunshine with Laura and it was everything that it could be shy of being in the room with her. Laura was knowledgeable and helpful, and her recommendations were perfect. I am in love with my new pillow and mattress. Highly recommend Sunshine Mattress!

5.0

We purchased a custom mattress set-up based on her recommendations, and are so happy with it! Delivery and set-up was on time and smooth. I wouldn't hesitate to recommend Sunshine Mattress Co. to friends.

5.0

I am absolutely loving my new Sunshine mattress! I'm 7 months pregnant and I love that I can adjust the firmness of my bed! I have it to be more firm now that I'm heavier and need the extra support, and will add a soft topper layer after my pregnancy.

5.0

I usually like a firm mattress, but even firm it's so comfy!