Baby Sunshine Mattress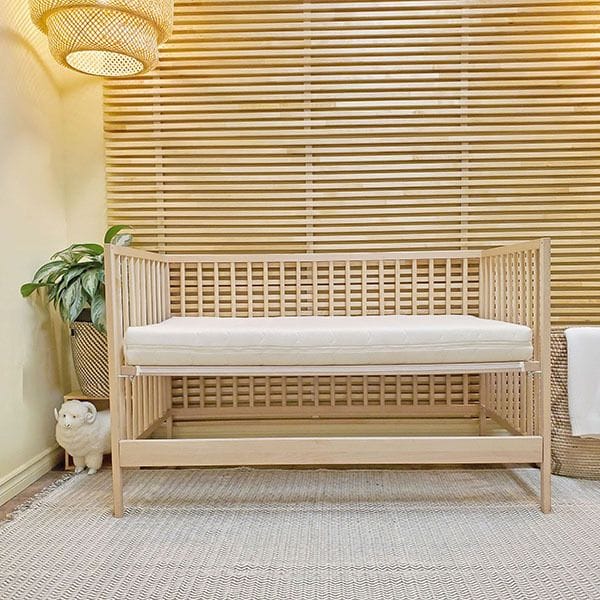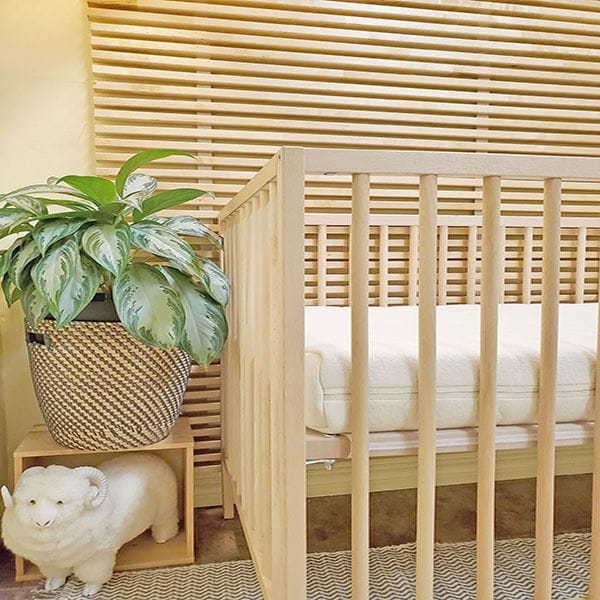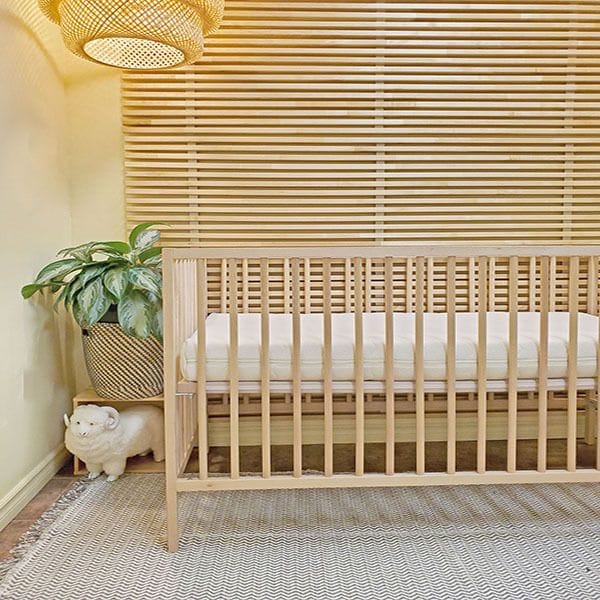 Description
Sunshine Mattress Co. creates mattresses that are incredibly comfortable, safe and chemical free for you and the entire family.
Traditional Firm support, without traditional drawbacks lets us say the Sunshine Crib Mattress is the perfect mattress for your baby.
Depth: 4"
Crib: 28" x 52"

READ OUR PRODUCT CARE
Specifications
100% GOLS Latex cores will mold to your body and support you for longer than anything else in the market.
Combined with luxurious GOTS ORGANIC WOOL and GOTS ORGANIC COTTON, this safe mattress does not mean any sacrifice in comfort.
A toxin free sleep envelope is essential during the first phase of life.
Materials



100% GOLS Organic Latex

Naturally hypoallergenic, toxic VOC free, durable and flexible, making it the best choice for your family.




100% GOTS Organic Wool

Naturally flame resistant, hypoallergenic & moisture wicking. Organic Wool will promote a cool, comfortable sleep.




100% GOTS Organic Cotton

Breathable, non-GMO, long staple cotton with just the right amount of give, ensured pressure point relief.
Assembly
Every Sunshine Mattress is shipped in individual layers for easier handling. The layers are rolled, vacuum sealed and boxed with clear labelling on both the inside and the outside of the boxes. Sunshine Mattress Co. will provide assembly instructions and well as phone support should you require more assistance. All Junior and Baby Sunshine Mattresses are shipped in 1 box and do not require assembly.
Reviews
5.0

When we decided to order over the phone, it was quick and easy process-- our products arrived within the promised timelines, well packed and the quality is excellent.

5.0

If you're like me, you do a lot of research and value detailed reviews when purchasing more expensive items, or things that deal with the health and safety of your children.

5.0

We just purchased a crib mattress and protector from Laura soon and I just know our bundle of joy will have the best sleep! If you're looking to improve your sleep and health with an enjoyable experience, Sunshine is the place to go!

5.0

I must say my family absolutely lives for these products. My son has used everything from the shredded latex pillow to the mattress! t. He sleeps all through the night for 10-12hrs since he was 3months!

5.0

Our baby girl has a Sunshine crib mattress and we absolutely love it! The best choice for our little angel!