Foundation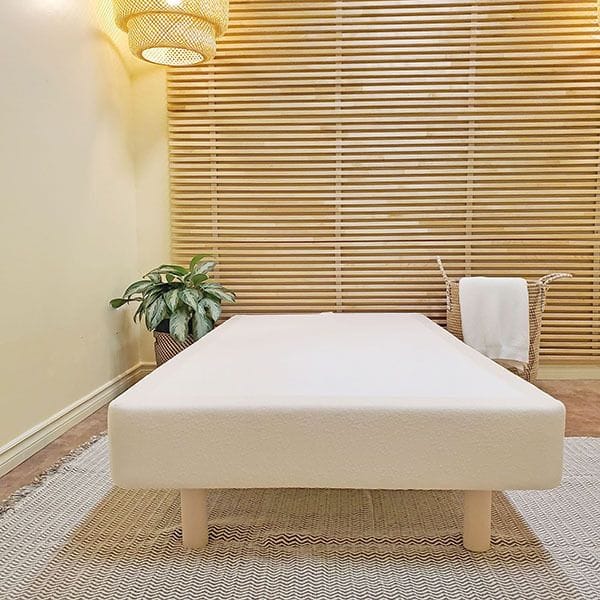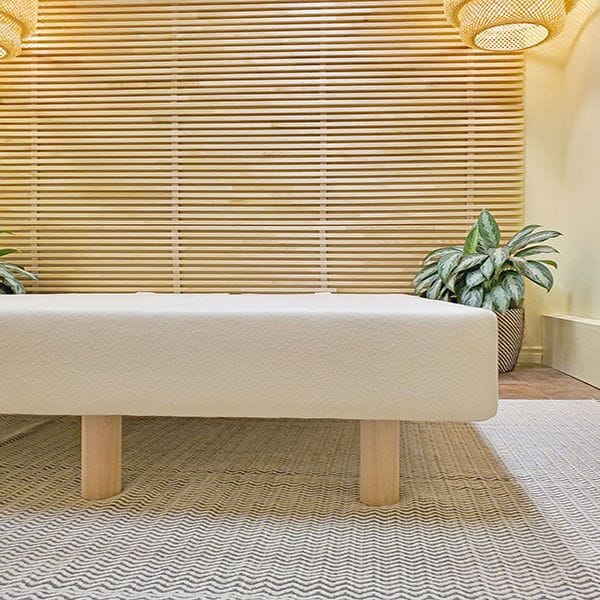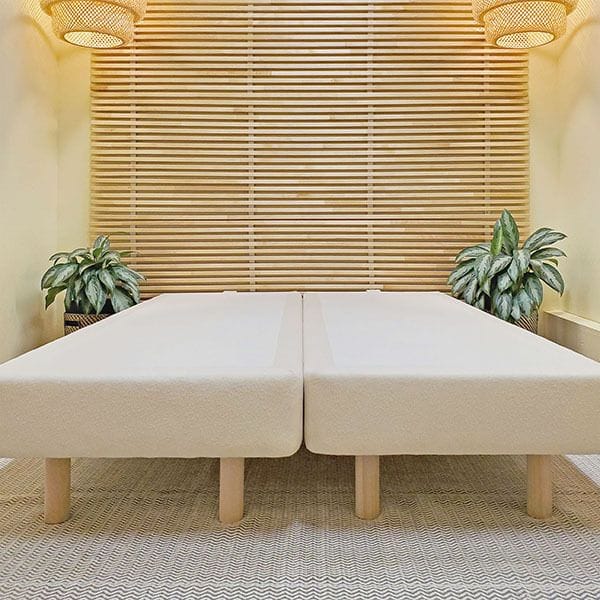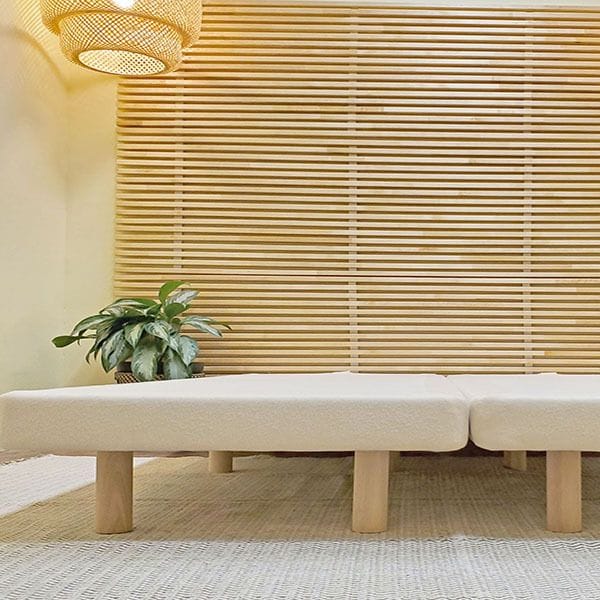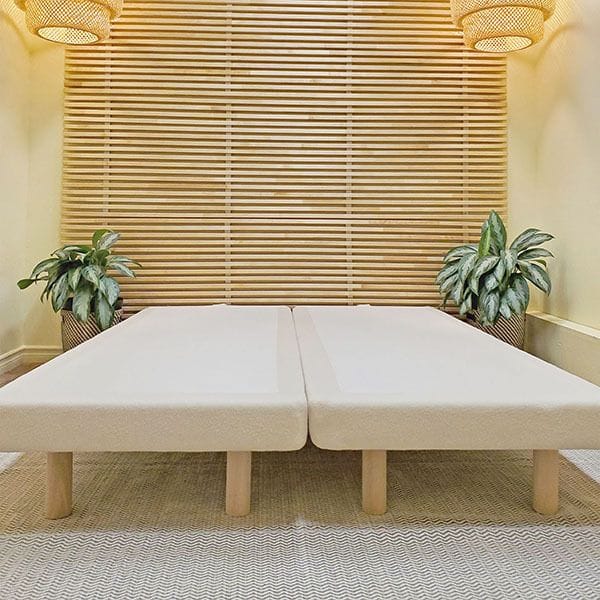 Description
The Foundation is made with FSC Certified natural wood, sourced and manufactured in Quebec!
This renewable resource is made without any adhesives and is 99% metal free!
The legs are unfinished and can be stained to match your bedroom esthetic - can also be used without the legs.
It is the perfect compliment to your Sunshine Mattress, guaranteed to provide proper support, air flow and longevity.
Specifications
Each Foundation is wrapped in Organic Wool and Organic Cotton for a finished look.
Available in 2 different heights (4" or 7"), allowing you to achieve the desired overall height needed.
Leg height: 7.5"

Read our Product Care
Recommendations
Your new Sunshine Mattress requires a solid slatted surface to take full advantage of the materials and longevity.
The slats should be no more then 3" wide and placed a maximum 3" apart.
It is also important that there is a center support with supporting leg for reinforcement in the middle.
Assembly
Every Foundation is shipped in half for easier handling. Legs are screwed into the foundation. Felt pads provided.

Twin: 39 x 75

Twin XL: 39" x 80"

Double: 54" x 75"

Queen: 30 x 80 (QTY:2)

King: 39 x 80 (QTY:2)

Product Assembly

Shipping
Reviews
5.0

What a wonderful experience. The showroom is beautiful. It is relaxing and serene and our shopping experience was extremely positive. We are extremely satisfied with our purchase. The quality is excellent and just what we were looking for.

5.0

The customer service was incredible. I would highly recommend this company and their products.

5.0

Excellent customer care and service and even better products. Love them!

5.0

If you want a superior product, and want to experience some of the friendliest, most helpful, and best customer service you've ever had--then check out Sunshine Mattress Co.

5.0

Beautiful, relaxing store. Excellent customer service. Great product.