Pillows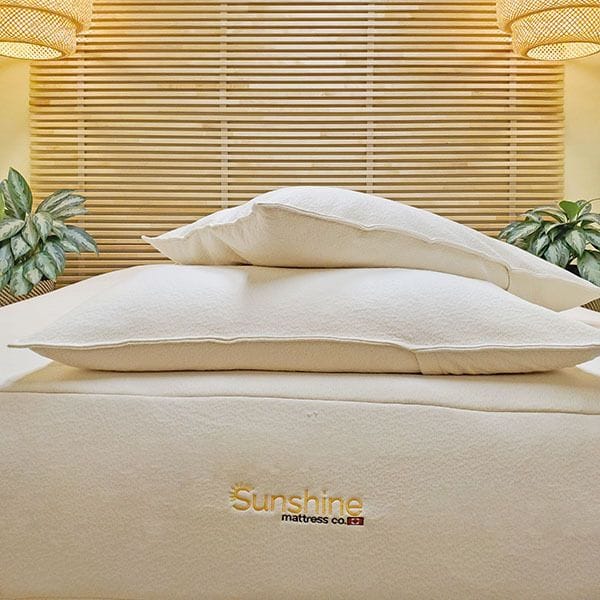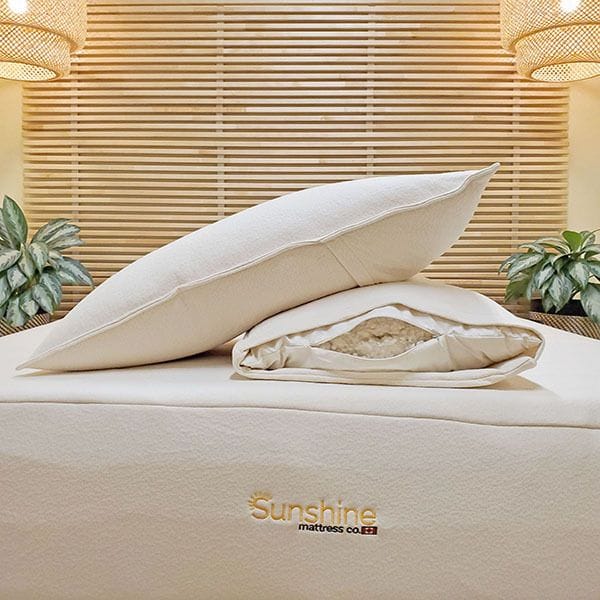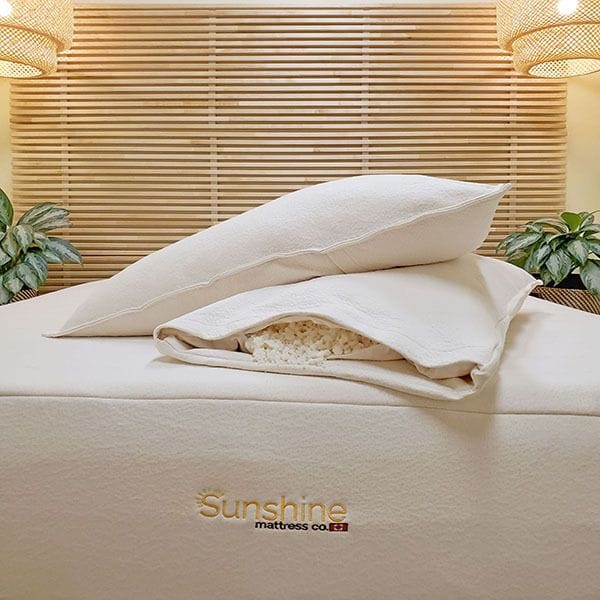 Description
Naturally hypoallergenic and antimicrobial. The Sunshine pillow uses the same Organic Materials as our mattresses.
Includes a second removable, washable Organic Cotton Cover that protects from body oils and fluids.
The inner casing features a zipper so that you can customize the height of your pillow to match your individual needs.
Recommendations
The wool pillow is recommended for side sleepers but can also be used for stomach and back sleepers.
The knops provide a Medium/Firm feel and can be fluffed and adjusted in height to accommodate a specific comfort and support.
The latex pillow is recommended for all sleeper types, providing a Soft/Medium feel.
Malleable, durable and 100% washable, this pillow is our best seller!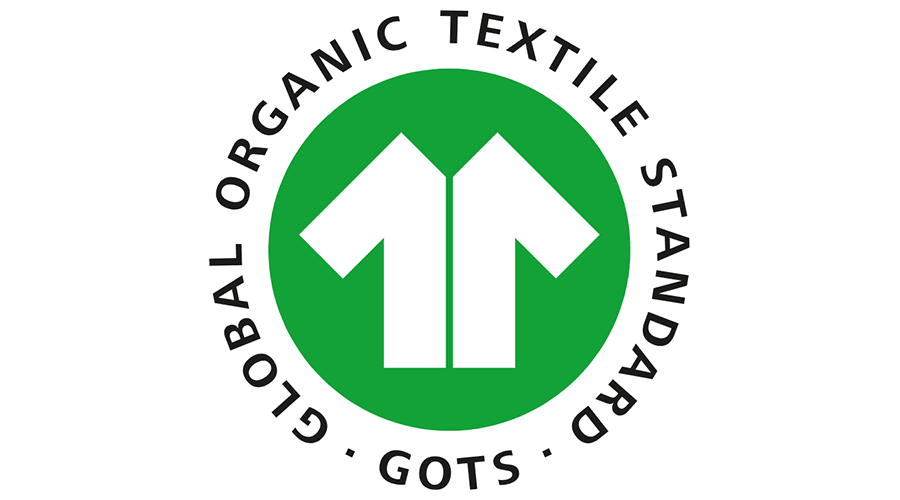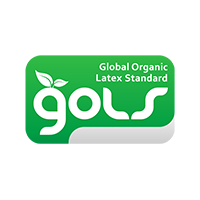 Reviews
5.0

I never knew how important it was to invest in quality pillows until purchasing my wool and latex pillows from Sunshine Mattress Co. As a stomach sleeper I was looking for a firm pillow that would provide me both comfort and support. I love that I am able to adjust the firmness by removing or adding wool to my pillows.

5.0

I absolutely LOVE my pillows from Sunshine mattress. Laura was so helpful and informative helping my husband and I in picking the perfect pillows for us. I went with the wool set and the comfort is unreal. I love that you can add more wool overtime. My husband says his sleep has never been better after purchasing the latex pillow.

5.0

The sunshine organic latex pillow has changed my sleep, with adjustable support and the beautiful, soft organic cotton case is very luxurious. Love it!!!!

5.0

I absolutely love my pillow from Sunshine Mattress Co. I was looking for something that would be non toxic and give me the same comfort and restful night sleep and it's been such a dream since having it!

5.0

I just bought two King Pillows from Sunshine Mattress and couldn't be happier with them! My wife got the wool pillow and I got the shredded latex pillow. We both have had a greats night sleep since using them!

5.0

The latex pillows are a MUST HAVE! Thank you Sunshine Mattress Co for helping me sleep better through my pregnancy!

5.0

Hands down the best pillow! Usually wake up with migraines and headaches...not once since I bought this pillow!