Protector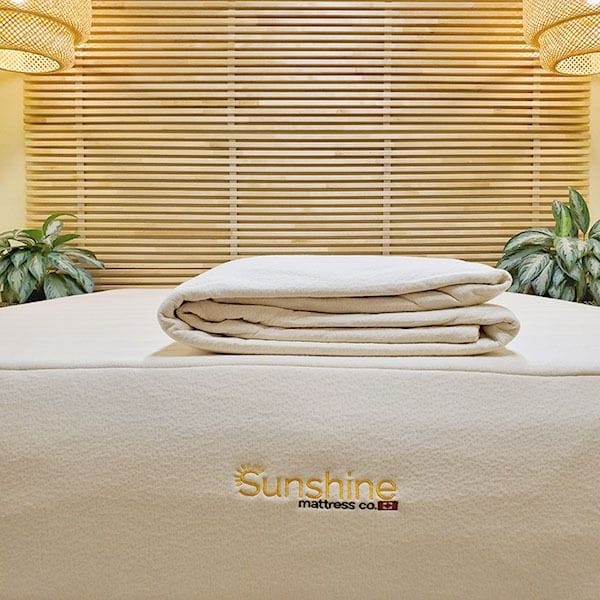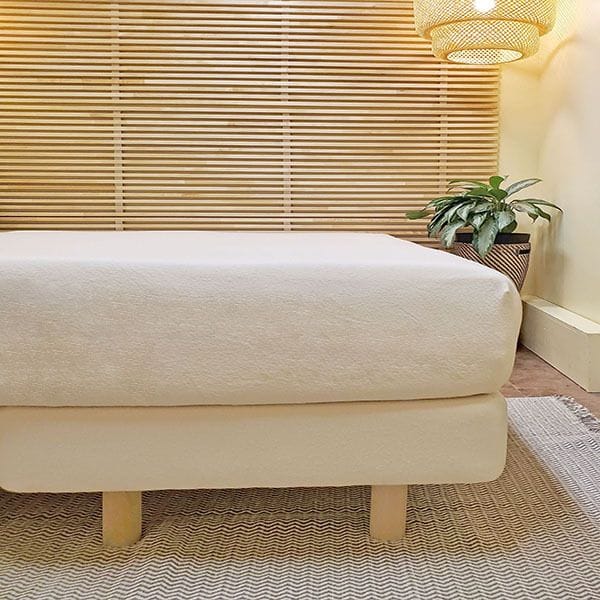 Description
The Sunshine Mattress Protector is unobtrusive, so your mattress feels the way it is designed to feel.
A triple layer of Organic Cotton with just enough give to not only protect and compliment your Sunshine Mattress, but maintain its organic integrity unlike synthetic protectors.
Specifications
Made with 100% GOTS Certified Organic long staple Cotton
The thick elastic on the underside of the mattress protector will hug your mattress perfectly, with up to 15" of pocket space, making it suitable for all Sunshine Mattresses.
Reviews
5.0

We purchased a beautiful mattress and mattress protector that our son loves, and that makes me, as a parent, feel good about the healthy product he is sleeping on every night. The customer service was incredible. I would highly recommend this company and their products.

5.0

I have multiple products from them. A few pillows. Two duvets. Mattress cover and sheets. All I need is a new mattress which will come with time. I strongly recommend these products with all the chemicals and synthetic products out there, these are like a ray of sunshine!

5.0

I feel so happy knowing that this purchase (really it's an investment in your health) is going to last me for years to come!

5.0

We are extremely satisfied with our purchase. The quality is excellent and just what we were looking for.