Toxic-free Spring Cleaning Guide 2021!
Posted on 29 March 2021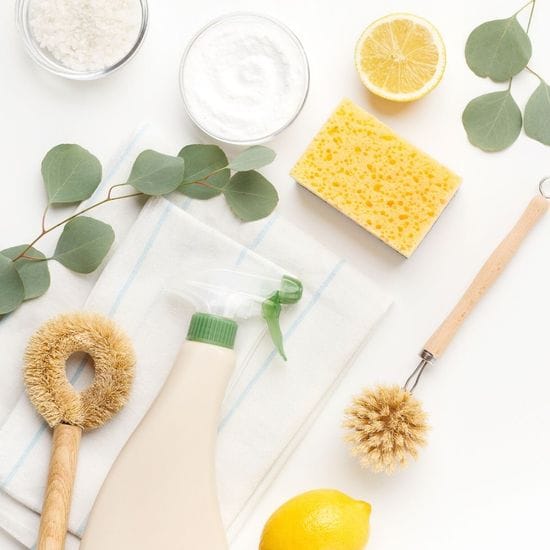 Spring is known as the renewal period and if you're going into spring, you need to do so with a fresh and clean house. As usual, you don't need to use conventional cleaning supplies to make your home smell fresh and look clean. Based on a report from the Environmental Protection Agency (EPA), air pollution is among the top dangers affecting our environment and the majority of this pollution arise from the use of everyday cleaning products which we refer to as "indoor pollutants". This means that consumers like you have to look for alternate toxic-free cleaning products to clean your home and keep you and your family safe.
Here are a few toxic-free ways you can clean your home during spring.
Cleaning your household items
Since we are in spring and the temperature is warmer, you can leverage the power of the sun and take your throw rugs, curtains, blankets and hang them outside so the sun can shine on them. If dust mites are living in your furniture, curtains or carpets, the sun will help get rid of them.
Get deeper!
Furthermore, you could vacuum your baseboards, air return vents and even the cotton on your mattresses; then keep them outside and watch the sun work its magic. For carpets, first sprinkle baking soda on them, let them stay for 30 minutes before you begin the vacuum process. Baking soda is a great natural cleaner, but as always, make sure to test on a small area first.
Create a Non-toxic all- purpose spray
To make this; you'll have to mix the following in a spray bottle and feel free to use anywhere!
1 cup distilled water
1 tablespoon unscented liquid castile soap (e,g. Green Beaver or Dr. Bronner's)
10 to 15 drops of essential oil (e.g. lavender, tea tree or eucalyptus)
Take good care of your bed
Once you wake up every morning, leave your bed unmade to allow the moisture to disperse, this is the best trick to eliminate odors in your bedroom. I recommend doing this all year round, and if you can, crack a window! Next, remove all your duvet covers, mattress and pillow protectors and give them a good wash - air to dry! Wool toppers, duvets, pillows and the wool used inside mattress covers can be brought out into the direct sunlight and it will deodorize and sanitize all by itself;wool loves the sun! The shredded latex pillow is the only pillow that is best away from direct sunlight - but feel free to wash those and drip indoors to dry. and if you have a sunshine mattress, flip around the layers to ensure you're using it entirely.
Conclusion
It pays to clean your home with natural toxic-free products to maintain a clean bill of health and stay away from indoor pollutants.If you have old beddings that no longer serve you, this might be the right time to replace them with quality organic bedding.
At Sunshine mattress, we believe that good health begins with you! Please don't hesitate to reach out if you have any questions on how to maintain your Sunshine products.
Learn more about - product care.