Posted on 20 October 2020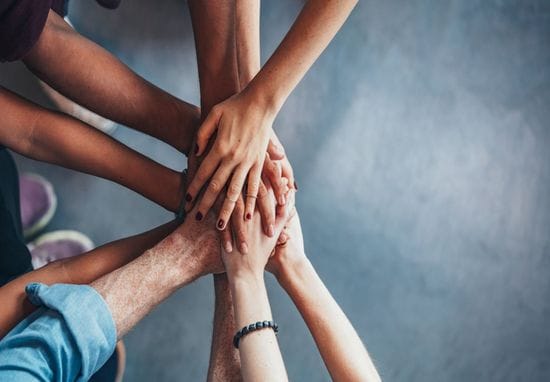 Just like any other industry, there are loose regulations associated with some certification companies and a lot of greenwashing that happens in the mattress world. It's important to ask all the right questions, do your own research and consider which mattress is best suited. We believe the best customer is an educated customer, which is why all of our staff is well-informed.
Here are some of the common certifications used here in Canada.
Global Organic Textile Standard (GOTS)
Global Organic Latex Standard (GOLS)
GreenGuard
Oeko-Tex
CertiPUR-US
Some certifications are useful and offer peace of mind, while others mean virtually nothing or could be disguising a potentially harmful material you wouldn't knowingly choose.
Lets take a closer look...
GOTS - they cover detailed ecological and socially responsible textile manufacturing guidelines for the entire supply chain with independent certification. This certification is the gold standard of organic fibers and is certainly one to search for if it is important for you to be organic. This qualification suggests that no harmful chemicals are introduced in the manufacturing or processing of the fibres. Processing must also be committed to strict environmental and employment concerns in order to protect employees and the earth.
GOLS - is the first global standard for organic latex and is regulated by Control Union Certification. To earn the GOLS certification, a product needs to "contain more than 95% certified organic raw material." For latex goods, this certification is one to look for and is important. In order to guarantee purity and consistency, select latex products that have the GOLS seal, as impure latex may have negative health implications. GOLS establishes a clear path and procedure on the route from field or farmer level to the certified organic latex product manufacturer. Among other factors, manufacturers that are given approval to produce organic products under the GOLS logo have to follow mandatory social and environmental regulations.
GreenGuard - is a third-party governing body that tests and certifies materials used in building products, furniture, and other items to ensure better indoor air quality. This certification means the product has no greater than 1/100 of the currently published ACGIH® Threshold Limit Values (TLVs) and that the product has met specific guidelines determined to be safer. GreenGuard conducts product testing only for chemical emissions. They specifically measure the evaporation of chemicals that act as a gas at room temperature. GreenGuard does not consider manufacturing or supply chains; it only checks the final product provided for certification.
Oeko-Tex - certifications for Oeko-Tex and Eco-Institut require safety testing of hazardous substances and VOCs in materials used to manufacture such goods. STANDARD 100 by OEKO-TEX ® comes from a stand-alone examination of raw, semi-finished and finished textile items at each stage of production. This qualification applies to the individual products and does not measure the finished product.
CertiPUR-US - is a foam certification alliance comprised and operated by those in the foam industry. This certification checks for the use of already prohibited chemicals and tests for VOCs to the limits set by the foam producers. Although it's definitely better than nothing, it seems biased as the certifier works in the foam industry and sets the safety standard making the findings less valuable compared to other certifications who are solely focused on consumer protection. CertiPUR does not test for intake or skin contact therefore being certified does not necessarily mean that the product is 'safe' or 'non-toxic'.
There's so much knowledge out there, and it can be difficult to find out what's true, embellished, or a lie. Now that you know more about certification, you can feel confident when making purchasing decisions, especially for mattresses. As consumers, we have the power to choose the purchase healthy, sustainable products with known materials and meaningful certifications.
Sunshine Mattress Co. products are proudly certified by GOT and GOLS - because we care about you and the enviroment.