Posted on 8 June 2021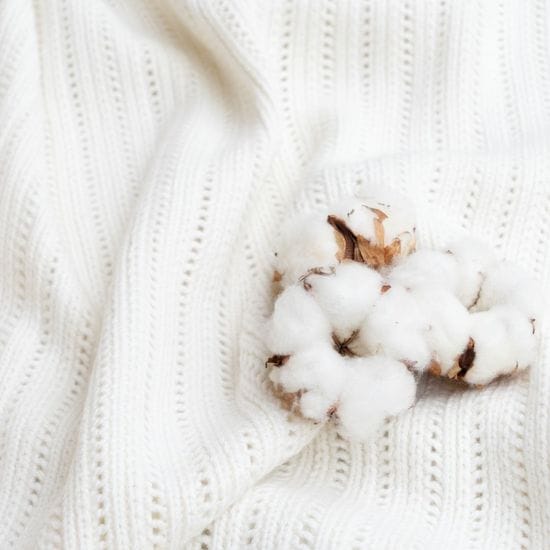 A good night's sleep is necessary to set us up for a successful and healthy life. However, it is not only the bedding pieces that portrays the dreamy overview of your bedroom, but you also need to take care of other features. Worried where to start from? Maybe start with a small amount of decluttering. Add a few plants and some organic bedding to add an aura of comfort and peace to your sleeping space. Then, gradually work up to bigger items like rugs, sofas, organic rugs, a natural mattress and organic duvet cover. Here are some tips to a relaxing, dreamy bedroom!
Mattress:
We spend one-third of our lives resting in bed, so choosing the right mattress matters a lot. Organic mattresses are made with many materials, including latex, organic wool and cotton. Mass-produced mattresses may contain toxic elements like flame retardants, synthetic latex or foam, or other unkown materials that can lead to sleep disturbances and health issues that get worse with age. Select a mattress that feels good without compromising comfort, while also creating the healthiest and safest environment in which to breathe.
Furniture:
When it comes to your bedroom furniture, ditch the big-box stores and find something made from natural materials with a natural finish. Furniture made from woods like spruce, grey pine, solid birch, maple and cedar are usually safe, but make sure to ask about toxic stains and varnishes used during the manufacturing process. Rugs are also commonly made from synthetic materials such as polypropylene, nylon, or polyester. To eliminate exposure to toxic VOCs, it's best to choose a natural rug such as jute, wool or cotton.
Organic Duvet Cover and Sheets:
Since sheets and duvet covers are in direct contact with your body, they need to be given special attention. For ultimate temperature regulation, choose a duvet filled with wool and cover it with an organic cotton cover. It's best to stick with 500 thread count or below, this will while maintaining breathability which is important if you want to benefit from the Organic materials your covering. And at the very least, please stay away from polyester.
Pillows:
Pillows filled with good quality materials such as wool, cotton or latex will eliminate your allergy symptoms while also elimating pain in your neck and shoulders. Although down-filled pillows are popular, they do not breath as well nor do they last as long, this is why we only source materials which will perform high while maintaining a dry, clean environment.

Live plants:
Indoor plants don't just look good they can make us feel good, too. NASA has done extensive studies of the role of houseplants in cleansing the air, their studies have shown that certain houseplants are exceptionally good at cleansing the air (a few of our favourites are the Snake plant, Chinese evergreen and Peace lily). In addition, plants can also increase your productivity and mood while reducing stress and fatigue.
Non-Toxic Paints:
When you are setting up your dreamy organic bedroom, you will also have to take into consideration the hazards of the paints you choose to colour your walls. Wall paints used to use lead and other harmful chemicals. Always choose non-toxic paints or if you want to get creative, wallpaper!
Purify air:
The air flowing into your bedroom should of course be clean and there are various ways to boost air quality in your bedroom. Key among them is getting an air purifier to eliminate toxins to create a healthy ambience. Air machines will also help with dust and pollen, perfect for those spring/fall months when windows are open.
Opt for essential oils instead of candles:
Essential oils are a natural and healthy alternative to candles. When you burn paraffin wax candles inside your bedroom, their chemical emissions reduce air quality and cause health issues or reactions. Among the chemicals emitted are formaldehyde, acetaldehyde, polycyclic aromatic hydrocarbons, furans, dioxins and acrolein. Ditch the candles and try essential oils to create an eco-friendly ambience in your bedroom.
Next time you plan to refresh your bedroom, consider using organic materials which are cultivated without the use of any harmful insecticides or pesticides.
This is one of the best solutions to healthy living.