Why Organic Cotton?
Posted on 26 August 2020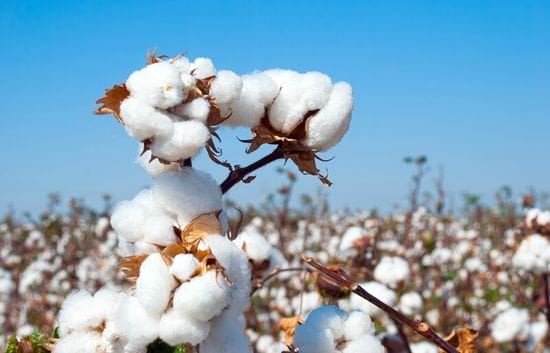 All products bearing an organic label need to pass very strict inspections of every stage of their production. The governing body for organic cotton is the Global Organic Textile Standard. The Standard requires no pesticide use, no added chemicals, a clean growing environment, and dignified working conditions for everyone involved.
This is really hard for cotton because it's traditionally the most heavily poisoned crop on the planet.
Cotton grows on bushes. Little cotton balls develop inside leafy casings. These little cotton balls are fluffy and warm and safe and everywhere you want to be if you are a bug laying eggs. You can understand why heavy pesticide spraying might be desirable.
It gets worse, though. Those casings surrounding the cotton balls? There's not really a great machine for getting those off. So, to harvest cotton, people drive giant lawn mowers over whole rows of bushes. The debris (cotton, casing, sticks and all) is then soaked in an acid that melts everything except the cotton balls. The cotton just absorbs it alongside all the pesticides. Fun!
That's how you get t-shirt material. Not Sunshine organic mattress material. How do we do it?
We have a relationship with a sea island community that farms extra long staple cotton. We pay top dollar for consistent access to pretty much the only clean cotton on Earth. The extra long staple means that every strand of fiber in those cotton balls is significantly longer, so the cotton goes further, and it's economical to pick by hand for a fair wage. The cotton is grown without pesticides. No mass mowing or acid baths. Your health is important, so clean materials are our highest priority.
At Sunshine Mattress Co. we take great care to earn one of the most difficult organic certifications there is. It's worth it.